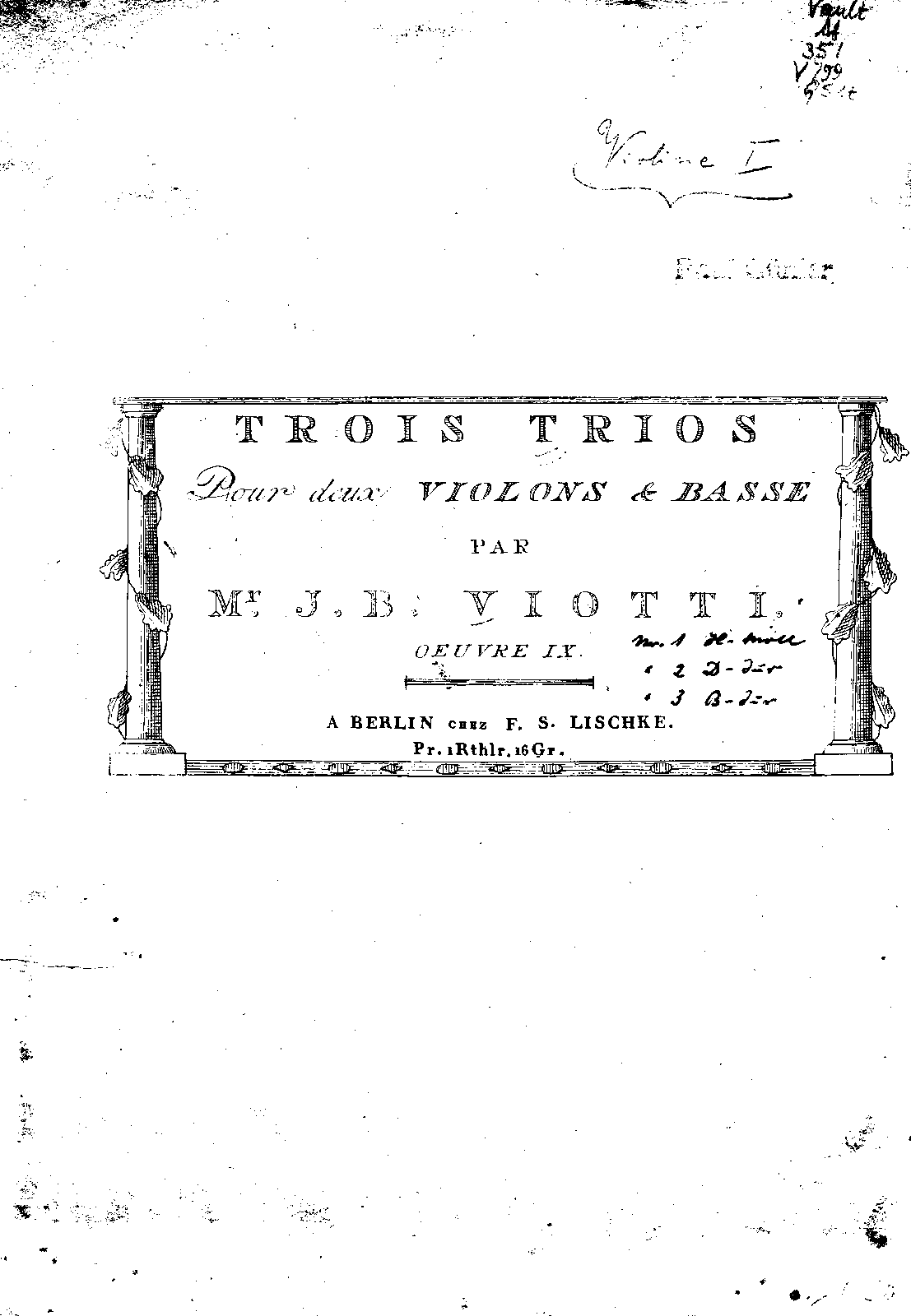 History
This firm operated in Berlin from the late 18th century until 1842, and published a wide range of music for domestic use: songs, piano pieces, and string pieces.

In the early days Viotti and Dussek appear in the catalog, and later contemporary composers such as Johann Friedrich Kelz (1786—1862) (many piano pieces, and arrangements for cello) and Thiel (violin arrangements).
Imprints, Addresses, Agencies
Imprints
Addresses
Plate Numbers
F.S. Lischke's plate numbers are of the format of ####. Dates in italics are estimated.
Sources Consulted